International Symposium on New Horizons in Forestry-ISFOR 2017 has been successfully completed. We would like to thank all participants, sponsors, and everybody who have worked hard. Proceedings & Abstracts Book will be published as soon as possible. Photos of the symposium can be found at the link below.

Organising Commitee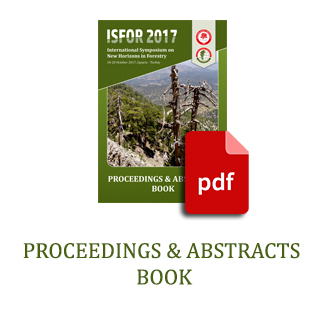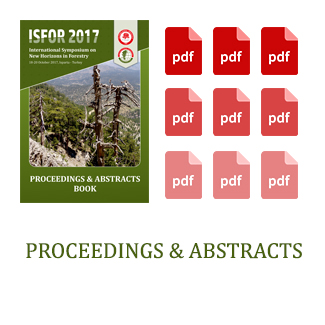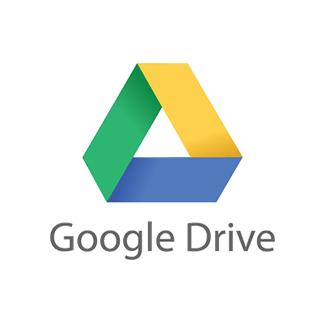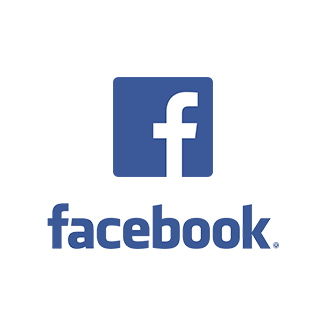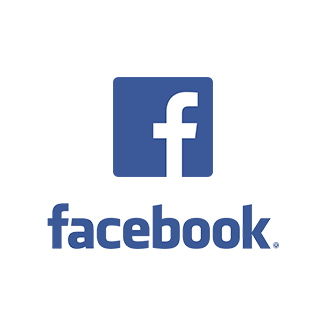 Natural resources such as forest ecosystems offer many functions. Apart from the production of wood and non-wood products, forest ecosystem function is significant in regards to; climate regulation and carbon sequestration; biodiversity, water and soil conservation; rural development; urban life support; community health and the protection of cultural values etc.

The symposium aims to provide a platform for the exchange of interdisciplinary scientific information, as well as offering an open forum for the discussion on the issues related to forestry, in light of new developments. The symposium will have a global focus with the intent of identifying new avenues of research leading to an advancement in research technologies for the benefit of forests, forestry and forest product industry.

We are looking forward to meeting you in Isparta in October 2017.
Oral and poster papers which are not presented at the symposium will not take place in the final version of the abstract book and proceedings of the symposium.
ISFOR2017_program.pdf | Acrobat file | 2.5 Mb
Posters should be submitted at the registration desk. Symposium staff will help you hang up your posters.
ISFOR2017_posterlist.pdf | Acrobat file | 634 Kb
Forests for people
Policies and practices for multiple-use forestry
Community based forest management
Forest education
Agroforestry
Nature based tourism
The role of forests in sustainable rural development
Gender and working conditions in forests
Human-wildlife conflict
Land degradation neutrality (LDN)
Forest health
Quarantine and invasive species in forestry
Global climate change – forest health interactions and monitoring to forest health
Permits in forest areas, problems in legislation and application
Modern approaches in controlling of forest pests and diseases and producing of natural enemies
Integrated Pest Management (IPM) strategies
Forests and climate change
Climate change and global warming
Carbon sequestration in terrestrial ecosystems
Combatting desertification
Environmental pollution
Naturel disaster
Forest fire management and fire silviculture
Innovative technologies in forestry
Geographic Information System
Remote sensing
Unmanned aerial vehicles
Virtual forest and simulations
Web and mobile mapping
Forest ecosystems, biodiversity and ecosystem services
Management of protected areas and preservation
Forest landscape restoration
Inventory and new technologies in non-wood forest products (NWFP)
Urban forestry
Monitoring forest and change detection
Forest genetics and biotechnology
Wildlife-habitat relationships
Industrial plantations and special afforestation
Silviculture of natural forests
Payment of ecosystem services (PES)
Forest operations and sustainable forest management
Forest biometrics
Forest management
Forest cadastre
Harvesting and transporting woody biomass
Future forest machines
Forest road engineering
Biomass and renewable energy
Forest biomass and carbon estimation
Wood based energy
Environmental effects of renewable energy technologies
Watershed management techniques
Watershed planning and restoration
Erosion source assessment
Range management strategies
Water quality and streamflow monitoring
Soil and water conservation
Value added new lignocellulosic materials
Bio-based composites
Green technologies for wood protection and modification
New trends for utilization of lignocellulosic materials
Industrial utilization of non-wood forest products (NWFP)
Alternative technologies for forest products industry
Biotechnology applications on biomass
Nanotechnology applications on forest products industry
Nondestructive testing and evaluation of lignocelluloses
Computer based modeling and analysis
Industrial engineering applications and business management in forest product industries
Improving quality and productivity in wood manufacturing process
Operations research applications in forest product industry
Lean and six sigma practices in wood manufacturing industry
Safety, human factors and ergonomics in wood processing industries
Timber trade and wood products marketing
Deadline for Abstract Submission
14 May 2017
Announcement of Accepted Submissions
20 June 2017
Deadline for Full Text Submission
Optional, if the authors prefer not to send a full text paper, only their abstracts will be printed in the proceedings & abstracts book
31 July 2017
Symposium
18-20 October 2017